Advance Your IV Practice With Condition
Specific IV Protocols and Training
Treat Specific Conditions with IV Therapy and not have to worry if you have the right formulas, how to troubleshoot and what works best for different cases.
CARDIOVASCULAR
This section focuses on common cardiovascular conditions you can treat with IV therapy.
ACUTE & CHRONIC INFECTIONS
IV therapy can help with both acute and chronic conditions and we have all the info you need.
LIFESTYLE
The biggest growth factor in IV therapy is lifestyle medicine. Iv's for energy, skin support, athletic recovery and more.
NEURO- DEGENERATIVE
Are you supporting brain function with IV therapy? Not sure where to start? You aren't alone, we have you covered!
ADRENAL DYSFUNCTION
This condition can be so overwhelming to treat and IV therapy can help play a big role in faster results.
AND MORE…
We have looked at the most common conditions and protocols that work coupled with support from the instructor, you have everything you need!
Access The Latest Protocols and Evidenced Based Research for Specific Conditions Anytime You Need Them!

Are you ready to help more patients, whether healthy or disease specific cases?

Are you confident you can figure it all out yourself, including troubleshooting?

Do you have a plan for how you will add this treatment into your practice?
"Intravenous therapy has helped me change patient outcomes and advance healing as well as enhance quality of life for numerous patients. I'm dedicated to teaching more practitioners everyday about the use of IV therapy in their practice.
Have you taken IV courses and are still not utilizing it for all conditions?
Do you wish there was an easy solution to having all the pertinent info, research and practical steps at your finger tips so you can easily implement different protocols easily?
With limited access to the information, protocols and help if you have any questions, it can be hard to amplify your patient's success with all the available IV treatments available. Not anymore!

RESEARCH IS TIME CONSUMING
Every new treatment you add into your practice or tool you add to your toolbox, while valuable, takes away from time you spend treating patients!

GETTING STARTED IS COMPLICATED
When you need to have all the documentation, know what to set up, protocols, references, assessment plan…it's a lot!

SUPPORT IS AN ISSUE
Where do you start? What if you have questions? How can you feel supported to treat all aspects of IV therapy without ongoing support?   Do you have enough knowledge?
Join the: Condition Specific IV Therapy course now!
Enjoy Lifetime access!
This online course will allow you to:
Learn at your own pace with lifetime access
Have ongoing access to the content at your fingertips
Stop and rewatch over again
Track your progress
Access it with your Smart phone, Ipad, laptop or desktop, it's available wherever you are 24/7.
Use our done-for-you templates, references, protocols and more
Use the downloads in the course to get started treating patients immediately. Infrastructure is important and a major part of adding a new treatment.  We provide you everything you need to get started right away. 
This short, easy-to-use course provides everything you need to treat different conditions with IV therapy
Intravenous therapy is an important tool for your practice but you don't have to go at it alone! This online course will provide you with everything you need to, easily treat different conditions with IV therapy along with instructor access to support you along the way.
We know how hard it can be to get started with something new, so we've taken the work out of it and have provided to you, actionable, practical resources and knowledge to help easily integrate more IV therapy into your existing practice:

Spend time with your patients doing what you do best

Stop wasting time trying to find new protocols for unique cases, resources and support to help you when you have questions.

Be part of the growing number of doctors that are using IV therapy to make huge strides in their patient outcomes

Feel confident taking new patients and easily being able to treat them.
Not only can intravenous therapy in integrative medicine be an effective clinical therapeutic tool, but it can also be a valuable addition to your business.  Proper introduction of this therapy can provide an additional stream of revenue that is practitioner independent.  In this course we will talk about different intravenous treatments for nurse practitioners, nurses, naturopathic and medical doctors.  You will understand how to manage different medical conditions with IV therapy in a way that improves clinical outcomes, increases patient satisfaction and adds to your bottom line.
Meet The Instructor
Dr. Eric Marsden ND 
Dr. Eric Marsden ND is a graduate from the Canadian College of  Naturopathic Medicine in Ontario, Canada and has been a practicing naturopathic doctor with a special focus in Intravenous therapy for 15 years. Dr. Marsden is the author of the Intravenous therapy in Integrative Medicine course, as well as director and instructor for the only College of Naturopaths of Ontario approved IVIT certification course in Ontario. He lectures globally on the topic and leads ongoing clinical research on the treatment.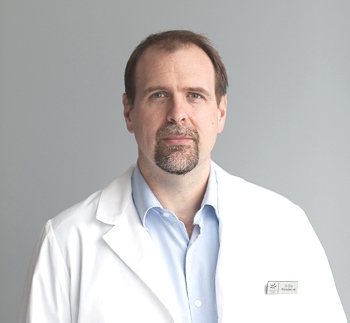 Dr. Marsden is the residency director for the first Naturopathic Oncology Post-Graduate residency program certified by the Council of Naturopathic Medical Education in Canada. He has created a multitude of courses and now does most of his education online with great student successes. Dr. Marsden has been sought after for his professional opinion and been featured in several news outlets.

 Treat different conditions easily, get started now!
All Course modules from Acute to Lifestyle treatments

Online Course- watch and learn from anywhere

Lifetime Access

Videos Plus Slides

Downloads for easy implementation

Bonus – Private Facebook Group for Q&A and individual support for 1 year

Access to Updates and Resources as soon as they are available

You're an action taker and want to start treating more patients with IV therapy

You want better outcomes, faster.

You want to have a stress free way to implement a new treatment into your practice

You believe that practical resources with lifetime access are extremely valuable to have
You don't want to use IV therapy in your practice
You refer to other clinics for IV therapy
You're not ready to make this minor investment in your practice and to be ready for the patients that need YOU!
You aren't ready to add on another treatment
Frequently Asked Questions
IS THIS COURSE FOR THOSE ALREADY PRACTICING IV THERAPY, OR THOSE WHO ARE CONSIDERING PRACTICING?
A: This course is for both groups. All Practitioners in any country interested in, or currently using intravenous therapy will benefit from the certification, resources, the education and the ongoing access to the instructor for case questions, troubleshooting etc. This course can also be valuable for experienced practitioners looking to advance their IV practice with access to the latest protocols for different conditions.
WHY ARE WE RUNNING THIS COURSE?
A: Dr. Marsden lectures worldwide on the use of intravenous therapy in integrative medicine (particularly in oncology and chronic disease) and often hears from doctors that want to get started but are still unsure of everything they need to know. This course will solve those issues. The education is comprehensive and will provide you with what you need to treat specific conditions immediately.
IS THIS COURSE CE ACCREDITED?
A.Yes. This course is approved for CE accreditation in Canada for Naturopathic Doctors. All practitioners will also received a certificate of completion that you can download and use for your CE education in your area.
HOW CAN I ACCESS THE INSTRUCTOR?
A: We have created a private facebook group for all course participants where you can ask questions and get answers from the Instructor.
IS THERE ANY PUBLISHED EVIDENCE SUPPORTING THE USE OF INTEGRATIVE IV THERAPIES?
A: It is important to utilize evidence from the world peer-reviewed, published literature to inform our practice.  Many healthcare professionals are unaware that there is a growing body of published literature on integrative therapies in an intravenous format including preclinical and clinical trial data.  In this course we will use an evidence informed approach to education.  Fundamental knowledge in nutritional science alongside clinical trial data and extensive clinical experience will form the basis for each lesson.  References supporting the content of each lesson is included in the resource section for that lesson.  Click here for examples of references for some of the lessons in this course.