Are you ready to advance your clinic, enhance Cancer patient outcomes & become a Certified Mistletoe Practitioner? 
You've already committed to a life of healing by becoming a doctor.  Now you need to be ready and fully prepared for the influx of cancer cases with the most advanced knowledge of one of the oldest, safest, broad spectrum therapeutic to aid in Cancer management: Viscum Album, aka Mistletoe. 
The lifetime risk of being diagnosed with cancer at some point in life is 38.5% (according to US data from 2012). The estimated number of new cases of cancer in the US for 2017 was 1.6 million with over 600k resulting in death.
Are you prepared to help this epidemic?
Do you have the right tools in your toolbox for these patients?
Do you have a plan for how you will manage your patients while they are undergoing conventional care, being newly diagnosed or, cancer survivors with risk factors of reoccurrence?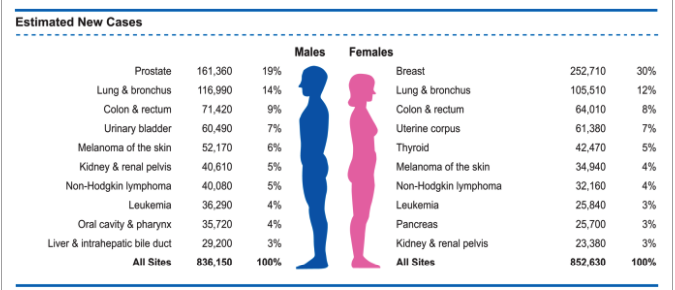 Siegel, R. L., Miller, K. D. and Jemal, A. (2017), Cancer statistics, 2017. CA: A Cancer Journal for Clinicians, 67: 7–30. doi:10.3322/caac.21387
"No other therapeutic for Cancer has such a high level of clinical evidence that supports its benefits across all treatment responses. Whether we are talking survivorship, reduction of side effects from conventional treatment or increasing quality of life, Mistletoe offers this cluster of benefits!" Dr. Eric Marsden ND
Have you been to conferences and taken a clinical pearl or two back to the office and NOT implemented anything? 
           Do you wish there was an easy solution to having all the pertinent info, research and practical steps at your finger tips so you can easily implement what you learn at a conference into your practice right away?  
               With limited access to the presenter and a busy practice to return to, its hard to keep momentum up after days of learning.                                                 
TIME IS LIMITED
Every new treatment you add into your practice or tool you add to your toolbox, while valuable, takes away from time you spend treating patients!
COMPLICATED TO IMPLEMENT
When you need to have all the documentation, know what to set up, protocols, references, assessment plan…it's a lot!
SUPPORT IS AN ISSUE
Where do you start? What if you have questions? How can you feel supported to treat all aspects of cancer care with one therapeutic?   Do you have enough knowledge?
Join the: Mistletoe in Oncology Certification course
Online CE accredited training
Enjoy Lifetime access!
          This online course will allow you to:
Learn at your own pace with lifetime access

Have ongoing access to the content at your fingertips

Stop and rewatch over again

Take notes in the course itself and track your progress

Access it with your Smart phone, Ipad, laptop or desktop, it's available wherever you are.
Use our done-for-you templates, checklists, protocols and more
 Use the downloads in the course to get started treating patients immediately. Infrastructure is important and a major part of adding a new treatment.  We provide you everything you need to get started right away. Don't worry about documentation templates, protocols etc…
This 5 hr course provides everything needed for you to start treating patients with Mistletoe therapy now!
Mistletoe therapy is an important therapeutic for your practice but you don't have to go at it alone! Our comprehensive online course will provide you with everything you need to, easily and practically implement Mistletoe therapy into your practice and support you along the way. We know how hard it can be to get started with something new, so we've taken the work out of it and have provided to you, actionable, practical tools and knowledge to help this easily integrate into your existing practice so you can:
 Spend time with your patients doing what you do best
  Feel confident with accepting new patients and being able to help them
 Be part of the growing number of doctors that are using Mistletoe to make huge strides           in their patient outcomes.
 Stop wasting time trying to create documentation for your office, your patients, for you.
Meet the instructor
Dr. Eric Marsden ND 
       Dr. Eric Marsden ND is a graduate from the Canadian College of  Naturopathic Medicine in Ontario, Canada and has been a practicing naturopathic doctor with a special focus in integrative cancer care for 15 years. Dr. Marsden is the author of the Mistletoe in Oncology Certification course, as well as director and instructor for the only College of Naturopaths of Ontario approved IVIT certification course in Ontario. He is also the leading expert in Mistletoe therapy in North America, lectures globally on the topic and leads ongoing clinical research on the treatment.
Dr. Marsden is the residency director for the only Naturopathic Oncology Post-Graduate residency program certified by the Council of Naturopathic Medical Education in Canada. He has created a multitiude of courses and now does most of his education online with great student successes. Dr. Marsden has been sought after for his professional opinion and been featured in several news outlets.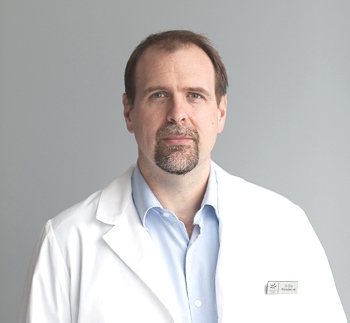 Start adding Mistletoe therapy to your Oncology program today!

ONE TIME PAYMENT
All Course modules from theory to implementation
Online Course- watch and learn from anywhere
Lifetime Access
Video Plus Slides
Downloads for easy implementation
ACCME credits
Certification Certificate upon completion
Bonus– Private Facebook Group for Q&A and individual support for 1 year
Access to Updates and Resources as soon as they are available
You're an action taker and want to start treating more cancer patients

You want to keep treating Cancer patients and want better outcomes!

You want to have a stress free way to implement a new treatment into your practice

You believe that practical resources with lifetime access are extremely valuable to have
You don't want to treat Cancer patients

You refer cancer patients to other practitioners

You're not ready to make this investment in your practice and to be ready for the patients that need YOU!

You aren't ready to add on another treatment
Frequently Asked Questions
IS THIS COURSE FOR THOSE ALREADY PRACTICING MISTLETOE THERAPY, OR THOSE WHO ARE CONSIDERING PRACTICING?
A: This course is for both groups. All Practitioners interested in, or currently using Mistletoe will benefit from the certification, resources, the education and the ongoing access to the instructor for case questions, troubleshooting etc…
IS THIS COURSE ACCREDITED?
A: This course is approved for AMA PRA category 1 credits by the ACCME. You will be able to download your certificate of completion once all of the modules and quizzes are complete.
WHY ARE WE RUNNING THIS COURSE?
A: Dr. Marsden lectures worldwide on the use of Mistletoe Therapy in Oncology and often hears from doctors that want to get started but are still unsure of everything they need to know. This course will solve those issues. The education is comprehensive and will provide you with all you need to start using, or enhance your Mistletoe treatment program in your practice.
WILL I RECEIVE ANY DOCUMENTATION FROM THIS COURSE?
A.Yes. You will leave this course with valuable documentation that can be used immediately in your clinic. For example, a variety of checklists (facility needs, policies, etc), and templates for clinic procedures. You will also receive a certificate of completion that you can showcase to patients.
HOW CAN I ACCESS THE INSTRUCTOR?
A: We have created a private facebook group for all course participants where you can ask questions and get answers from the Instructor.