Naturopathic Doctors ready to get certified in IVIT therapy…this course is for you!
Announcing the new and improved IVIT Certification Course! 
The OAND has partnered with the Centre of Excellence in Integrative Medicine, all lecture-style course content is now online and on-demand for your convenience.  
The IVIT Certification Course is designed to ensure Naturopathic Doctors have the competency to safely and effectively compound sterile products for IV administration, obtain vascular access, and administer IV infusion therapeutics to patients. Both lecture-style and hands-on practice in vascular access and sterile compounding are included.
To pass this course, participants must complete all online content and quizzes, successfully complete 10 vascular insertions, osmolarity exercises and demonstrate proficiency in sterile compounding. To become IVIT-Certified, you must pass this course and CONO's IVIT Exam. To sit the CONO IVIT exam you must be registered as an ND in Ontario. 
Course Format:
Lecture-Style Content: 100% online and on-demand. Enjoy at home learning on your own schedule with no travel costs! Watch the recordings and pass the quizzes to get CE credits, and demonstrate that you understand the course content. Have course content questions? Course instructors will hold online Office Hour Sessions during each course.   
Hands-On Content: Held in-person at the Marsden Clinic over two weekends during each course. To pass the course you must successfully complete 10 insertions and demonstrate proficiency in sterile compounding. Because of the unpredictable public health situation, please make refundable travel arrangements for the in-person course dates. 
Spring in-person dates are: 
Saturday, April 22, 2023
Sunday, April 23, 2023
Saturday, April 29, 2023
Sunday, April 30, 2023
Time: Saturday 1-5 pm
Sunday 9-1 pm
Course Materials:
Registrants will receive online lecture recordings, resources and quizzes upon sign up. You must complete all online course content and quizzes by the first hands-on course date. 
Instructors:
Dr. Eric Marsden, B.Sc, ND; Dr. Ruth Anne Baron, ND
CE Credits:
CONO- 30 Category A Credits 
IVIT Exam:
The 2023 CONO IVIT Exam is scheduled for May 7, 2023. We cannot guarantee that all our course registrants will get into CONO's exam. Remember: you have two years from taking our course to take the CONO exam. Please contact CONO (exams@collegeofnaturopaths.ca) for full exam information.
Admission Criteria
We do not accept non-Naturopathic Doctor healthcare practitioners into this course. To register for this course, you must fall into one of the following categories:  
CONO-

registered 

Ontario 

Naturopathic Doctor

 

 

On

tario Naturopathic Medical Student 

who has taken ALL your final 

CONO 

exams

 

Non-Ontario Naturopathic Doctor

 
Ontario Naturopathic Medical Students who have not completed all final CONO exams should take a future session of our course. We run the course Spring and Fall each year. 
Non-Ontario NDs are eligible to take our course, but all course content has been designed according to the Ontario ND scope of practice. Before registering, please check with your regulator to ensure that our course meets the criteria to authorize you to practice IVIT in your jurisdiction.  
Additional Information:
Parking 
Free parking is available at the Marsden Clinic. 
Lunch and Refreshments 
Lunch is not provided. Bring your own or head over to one of the many lunch options in the area. Refreshments will be provided.  
Refund Policy 
There are no refunds or deferrals as all course content is online. Remember: you have 2 years to sit the CONO exam. 
Enjoy Ongoing Access!
This online course will allow you to:
Learn at your own pace with lifetime access

Have ongoing access to the content at your fingertips

Stop and rewatch over again

Take notes in the course itself and track your progress

Access it with your Smart phone, Ipad, laptop or desktop, it's available wherever you are.

Access the Private Facebook group for clinical support from the Instructors


Meet The Instructors
Dr. Eric Marsden ND 
Dr. Eric Marsden ND is a graduate from the Canadian College of  Naturopathic Medicine in Ontario, Canada and has been a practicing naturopathic doctor with a special focus in Intravenous therapy for 15 years. Dr. Marsden is the author of the Intravenous therapy in Integrative Medicine course, as well as director and instructor for the only College of Naturopaths of Ontario approved IVIT certification course in Ontario. He lectures globally on the topic and leads ongoing clinical research on the treatment.
Dr. Marsden is the residency director for the first Naturopathic Oncology Post-Graduate residency program certified by the Council of Naturopathic Medical Education in Canada. He has created a multitude of courses and now does most of his education online with great student successes. Dr. Marsden has been sought after for his professional opinion and been featured in several news outlets.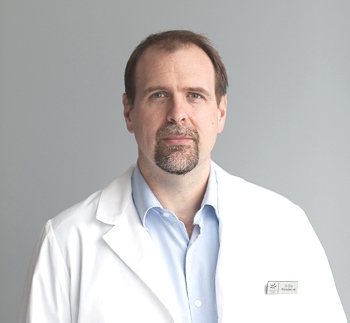 Dr. Ruth Anne Baron, ND
Dr. Ruth Anne Baron, ND is a Naturopathic Doctor practicing in Toronto since 1994. She is the past Chair of the Ontario Association of Naturopathic Doctors and a member of the Canadian Association of Naturopathic Doctors. Dr. Baron also serves on the University Hospitals Health Network Research Ethics Board.
Ruth Anne appears regularly on television and radio and lectures throughout Canada to pharmacists, health providers and community groups. Dr. Baron feels that each individual's daily choices are the most important factor in creating well being, and so places a strong emphasis on educating patients about healthy choices that promote wellness in their lives.
Her practice provides patients with all aspects of naturopathic treatment, including botanical medicine, nutrition, acupuncture and homeopathy.
Ruth Anne is a certified practitioner of both intravenous therapy and facial rejuvenation acupuncture. She is a member of the Oncology Association of Naturopathic Physicians and has a special interest in natural treatments for cancer patients. Ruth Anne has been recognized by her peers in the Ontario Association of Naturopathic Doctors as naturopathic doctor of the year, and is the recipient of the OAND President's award for outstanding achievement in naturopathic medicine.
 Get certified in IV therapy and join the growing number of Licensed Practitioners in this field!
OAND IVIT CERTIFICATION COURSE
OAND MEMBER PRICING
Immediate Access to Online Training

Ongoing course access

Downloadable resources

In person Course

24/7 access

BONUS: Private Facebook Group for ongoing clinical support
OAND IVIT CERTIFICATION COURSE
NON MEMBER PRICING
Immediate Access to Online Training

Ongoing course access

Downloadable resources

In person Course

24/7 access

BONUS: Private Facebook Group for ongoing clinical support
Centre of Excellence in Integrative Medicine | Copyright 2022