Attention NDs Who Want to Secure the IVIT License With Ease!
Discover How to Safely Continue to Offer IV Therapy In Your Clinic in Just 6 hours.
….Plus Get Instant Access To All Of the Done-For-You Licensing Documents You Could Ever Need.
You've already committed to doing IV therapy in your practice, and you know the benefits it brings. Don't lose revenue and stop patient care because you aren't licensed.
       Here are some of the issues you'll need to deal with for the licensing inspections:
Create a full clinic manual
Set up Standards of Procedures for all your processes
Review your Documentation; patient assessments, patient consent, charting
Financial Documentation will be reviewed, how are your invoices?
Compounding Process, facility, Standards and charting……and more!
 Perform a risk assessment of your clinic
 Set up an Infection Control Plan
Do you have 30+ hours to dedicate to admin and building your infrastructure?
Feeling frustrated, confused and overwhelmed at this new set of compliance regulations is to be expected, its new and not so easy to understand. The inspections start soon and you need to be ready.
HUGE TIME COMMITMENT
Its going to take some time, this is a concern for most. How much extra admin time do you have?
COMPLICATED TO IMPLEMENT
Regulations aren't easy to understand and the requirements aren't easy to implement…
DID YOU DO IT RIGHT?
Where to start? If you go at it alone, how do you know you've done it right?
Now Available: The Comprehensive
IVIT Regulatory Compliance Course!
Module 1: ORGANIZATIONAL EXCELLENCE
Having a set of SOP's in your clinic is now imperative.  The proper infrastructure needs to be in place in order to be providing a regulated medical service such as IV therapy in Ontario. It can be very time consuming to first understand exactly what is required then implementing it. Create a clinic manual with ease using our templates and save yourself hassle and time.
Module 2: STERILE COMPOUNDING
Setting up your facility in a compliant fashion based on the requirements can be confusing. Are you confident about what you need and how to execute the set up? Do you understand your responsibilities and what needs to be in writing? Sterile Compounding requirements have changed and its not just all about the flow hood. Understand facility requirements, labelling, compounding and more. Be ready for the inspection and set your clinic up for long term success.
Module 3: CLINICAL CARE EXCELLENCE
Proper patient assessment requirements and proper management of patient issues with laboratory testing, patient monitoring and follow ups is a large part of  your IV practice. Learn how to do it according to regulations.
Module 4: DOCUMENTATION
Understand patient records and financial record requirements. How to document IV records and what you are responsible for as well as proper labelling and consent. Don't get caught off guard with the wrong information on your records.
Module 5: INFECTION CONTROL
Understanding standard precautions, safety and protection are a must for you and your patients. Protect your clinic and stay compliant with proper infection control processes in place. Be prepared for emergencies and the reporting process required.
Module 6: CLINIC EMERGENCY PREPAREDNESS
Understanding how to perform a risk assessment then managing your clinic's emergency prep appropriately is needed. Have proper emergency procedures, SOPS and monitoring in place.
Ongoing access!
This online course will allow you to learn at your own pace and have ongoing access to the content. at your fingertips. Stop and rewatch over again, take notes in the course itself and track your progress. Access it with your Smart phone, Ipad, laptop or desktop, it's available wherever you are.
Use our done-for-you templates, checklists, clinic manual and systems
Take the guess work out and use the downloads in the course to get your clinic up to speed fast. Infrastructure is important and a major part of the upcoming inspections. Don't spend your time trying to build it from scratch, our templates are ready for you to use in your clinic today. We have taken the guess work out of clinic set-up and done the research for you.
This 6 hr course brings all of the information needed,

toget

her in a package that you can easily use and have ongoing access to as a resource! We even include

private

access to the instructor

for your specific concerns or questions you can't find answers to….
IVIT Therapy is an important tool in your toolbox that you need to keep up to date. The regulatory requirements mean a whole new set of procedures and infrastructure you need to have in place and you don't have the time to sort it all out
Spend time with your patients doing what you do best
   Feel confident with what will be part of the inspection
 Have someone to ask questions to, that can help. Stop spinning your wheels
 Stop worrying about what you may miss or if you've done it right
Spend time with your family and friends on your downtime instead of at the clinic doing admin
Who's teaching this course?
Dr. Eric Marsden ND Instructor
Dr. Eric Marsden ND is a graduate from Canadian College of Naturopathic Medicine in Ontario, Canada and has been a practicing naturopathic doctor with a special focus in integrative cancer care for 15 years. Dr. Marsden is the course author, director and instructor for the only College of Naturopaths of Ontario approved IVIT certification course in Ontario.
He has authored three studies in the safety of naturopathic IVIT. Dr. Marsden is the residency director for the only Naturopathic Oncology Post-Graduate residency program certified by the Council of Naturopathic Medical Education in Canada. Dr. Marsden has been sought after for his professional opinion and been featured in several news outlets: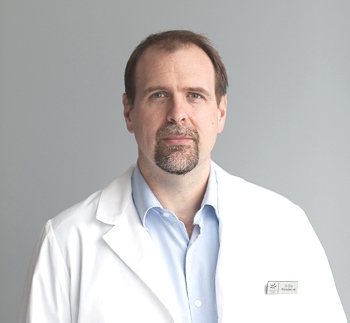 Don't stress over the complicated regulations. Stop worrying about not having time to sort this all out. We can help!
All 6 Modules

Online Course

Lifetime Access

Video Plus Slides

Downloadable Resources

CE credits

**Bonus- Private Facebook Group for Q&A and individual support

**Access to Updates and Resources as soon as they are available
You're an action taker and want to make the best use of your time
You want to keep doing IVIT therapy in your clinic
You want to have a stress free inspection
You believe that speed of implementation is key to reducing stress associated with the new licensing regulations
You don't want to keep practicing IV therapy
You want to go through all the regulations your self or with a lawyer and sort it all out
You're not ready to make this investment in your IV therapy licensing inspection
You don't want to save time and reduce stress
Frequently Asked Questions
IS THIS COURSE FOR THOSE ALREADY PRACTICING IVIT, OR THOSE WHO ARE CONSIDERING PRACTICING?
A:This course is for both groups. All NDs practicing IVIT must adhere to the same regulations, regardless of whether you are currently practicing, or considering practicing IVIT. We welcome both existing and  'IVIT-curious' practitioners.
IS THIS COURSE MANDATORY?
No. This course is not required to meet the IVIT Standard of Practice, the Prescribing Standard of Practice, or to fulfill any other requirement. This course is for NDs who want greater details, documentation, and a framework on how to remain compliant with current legislation when practicing IVIT.
WHY ARE WE RUNNING THIS COURSE?
A: It is difficult to create all of the facility processes, procedures and standards required for the facility regulation in a timely manner to ensure compliance. This course has been designed to provide NDs with concrete, practical knowledge of exactly what is required in your clinic in terms of: physical standards, emergency preparedness, infection control , compounding (including hands-on compounding practice), monitoring/reporting, documentation, delegation and quality assurance. In addition, though this course you will receive template for clinic manuals, facility checklists, infection control programs and more.
WILL I RECEIVE ANY DOCUMENTATION FROM THIS COURSE?
A.Yes. You will leave this course with valuable documentation that can be used immediately in your clinic. For example, a variety of checklists (facility needs, policies, etc), and templates for clinic policies and procedures.
IS THIS COURSE ELIGIBLE FOR CATEGORY A CREDITS?
A: 
Yes. Eligibility will be for either Jurisprudence credits, IVIT credits, general Category A credits, or a combination. Once CE Credit approval is obtained from CONO, we will advise all course registrants
.